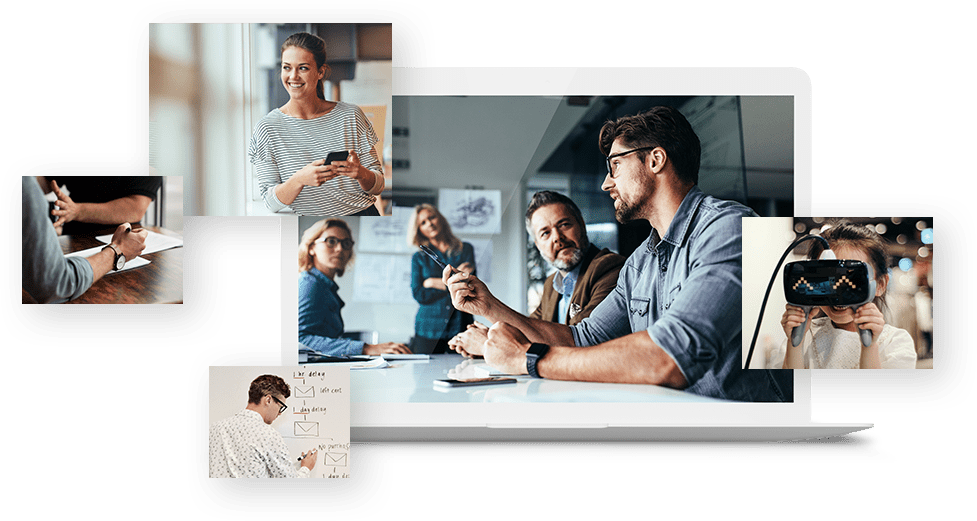 // about services
Digital Marketing
Digital marketing is the process of using digital technologies to promote or market products or services. It can be used to reach a wide range of potential customers, and it can be an effective way to engage with them.
Digital marketing includes a variety of activities, such as search engine optimization (SEO), content marketing, and social media marketing. It can also involve paid advertising, such as pay-per-click (PPC) ads.The goal of digital marketing is to generate leads or sales conversions. In other words, it's about getting people to take action. To do this, digital marketers must create compelling and targeted content that will persuade people to take the desired action.
Digital marketing is an important part of any business's overall marketing strategy. It can be used to reach a wide range of potential customers and is a cost-effective way to engage with them.
Entrepreneurs must understand that online marketing is crucial to their success in 2023 and beyond. 
03
Analyze your current SEO performance:
When it comes to analyzing your current SEO performance, there are a few key factors you need to keep in mind. First and foremost, you need to make sure that your website is properly optimized for search engines. This means having well-written and keyword-rich content, as well as making sure your site is easy to navigate and free of any technical errors. Additionally, you need to ensure that your site is being linked to from high-quality websites. This will help improve your search engine rankings and visibility. Finally, you need to regularly monitor your SEO progress and make adjustments as needed in order to ensure continued success. By following these tips, you can maximize your SEO performance and ensure that your website is getting the attention it deserves. You might want to evaluate the health and usability of your business website based on the ranking it receives in the search engines. The digital space is a noisy environment where companies must work hard to get ranked higher on search results pages. SEO is a critical element of any comprehensive digital marketing plan aimed at optimizing your digital footprint. You have to start at some point if you're serious about your success, even if it takes six months to a year to see an impact from your SEO efforts. The process of optimizing your website for search engines does not require a huge advertising budget. Therefore, you need a well-planned SEO strategy. You can't generate highly-targeted traffic to your site without proper SEO. Implement long-term SEO strategies. A competitive keyword ranking requires time, quality content, and a results-driven approach.
A PPC campaign helps businesses generate leads and sales by paying for advertising. PPC is an excellent way to reach more clients. Advertisers can launch ads through Google Ads, and they pay a small fee every time someone clicks on their ads. PPC campaigns, however, require thorough planning and research.
Digital Marketing Strategies
Over time, digital marketing continues to evolve. Keeping up with all the latest marketing techniques and technologies can be difficult for businesses. As business owners have no control over how fast marketing technologies evolve, it's crucial to focus on what they can control.
A digital marketing platform enables you to plan campaigns and engage with your audience in a streamlined and efficient manner. Here are 4 proven digital marketing tactics for growing your business:
Create SEO-optimized Content
Content writing is at the core of your SEO. Today, no major SEO agency will implement your optimization strategy without a solid content strategy. The best marketing campaigns are fueled by good content. Effective online marketing requires good content. Creating high-quality content will aid you in staying on top, from web copy to off-site campaigns to ongoing blog posts and advertising. Whenever you are crafting content for different platforms, be sure to deliver real-time solutions. If you want your content to perform well within search engines, use targeted keywords without being spammy or robotic. So, quality content is significant for the following reasons:
 For SEO, content should include specific keywords and search terms

Quality content can increase social engagement

Only quality content can generate quality backlinks

Google needs content for your website and links to rank
Ensure your Presence on Social media
It is said that the best time to be on social media was 10 years ago, another best time is now.  No matter what your industry is, you should include social media in your marketing strategy. The right use of social media, social media marketing is a cost-effective way to create brand awareness and accelerate business growth. 
Small businesses typically expand their customer base solely through their social media profiles on social media sites like Facebook, Twitter, LinkedIn, Instagram, Pinterest, etc.
Providing feedback and communicating via your website alone may not be convenient for potential or existing clients. Having a social media presence today is essential. This allows you to stay in touch with your audience and exchange messages directly. Paid advertising campaigns on Facebook, Instagram, and Twitter help businesses to get more organic traffic.