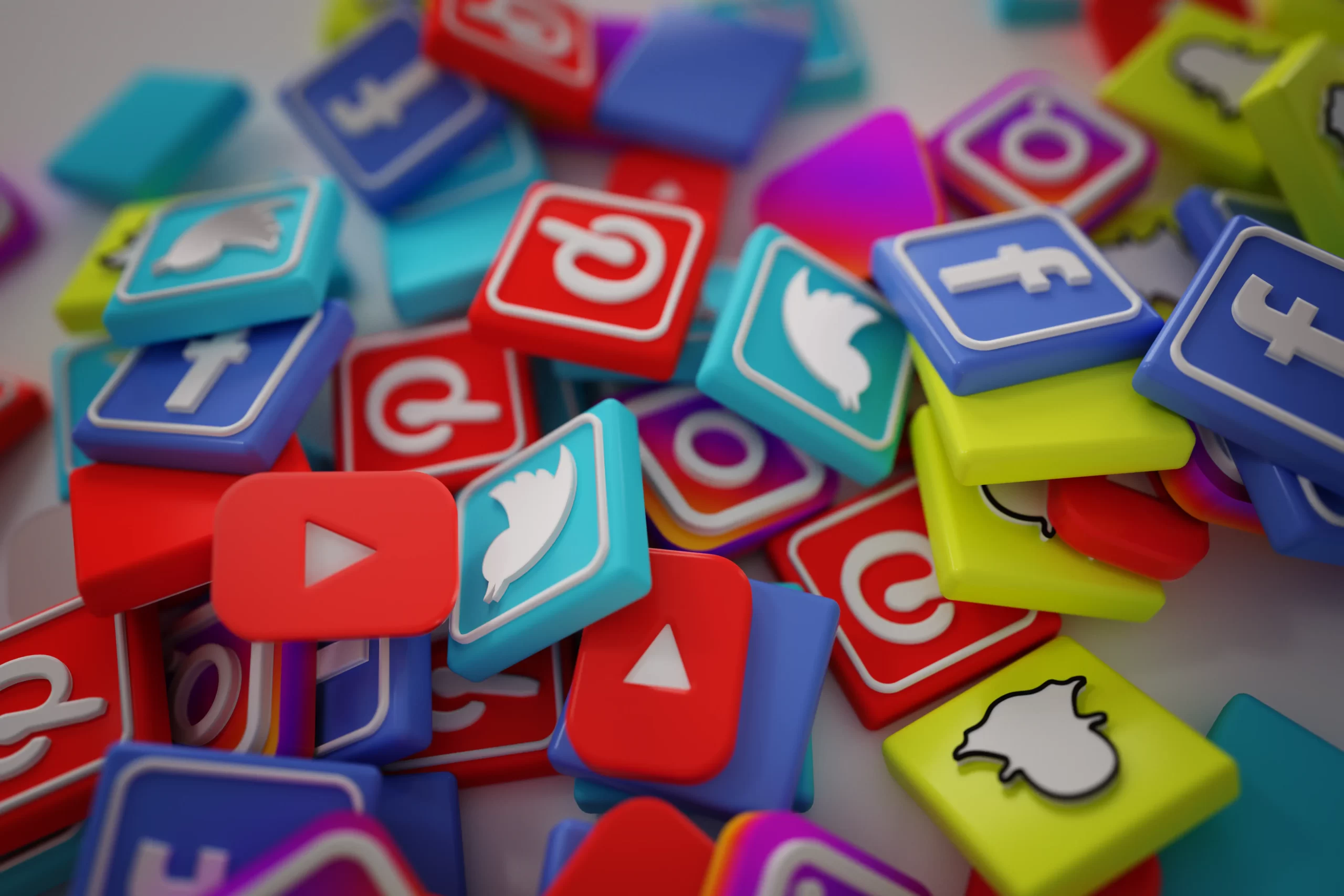 // about service
Social Media Advertising
To build a loyal and highly engaged customer base in the digital age, conventional marketing methods are no longer sufficient. To reach more consumers at a low cost and generate a better return on investment (ROI), you must meet people where they are active and tailor your brand message to specific audience segments.  Advertisements on social media can increase your brand's visibility and provide lucrative opportunities to attract and nurture leads into paying customers. In digital marketing, paid social media is one of the most popular and effective ways to boost conversion rates. Ads on social media like Facebook, LinkedIn, Instagram, Pinterest, Twitter, and TikTok feature paid social ads or sponsored content, and they are targeted to a specific demographic.
The amount of competition increases as more people use social media to connect with businesses. We can refine your social advertising strategy and serve social media advertising that hooks the attention of your target leads throughout the marketing funnel. With our conversion-centric social media marketing services, we are one of the leading Digital Marketing Solutions providers. To maximize the impact of your paid social media campaigns, we help you gain complete control over your social media ad budget and audience targeting approach.
Why Does Your Business Need
Social media landscapes are constantly changing. Social network advertising channels continue to grow in popularity, and consumer expectations and buying behavior change dramatically each year. Relying solely on organic social media campaigns won't be enough. Social media advertising is a great way to monetize the best social media platforms for all types of businesses, and scale up your customer acquisition, conversion, and retention rates. According to a Marketing Experiments study, paid social media ads can increase conversion rates by up to 300 percent.
It is estimated that, on average, online users interact with more than six different social media platforms per month and spend about 2.5 hours a day using social media. Given the variety of social media platforms available to businesses today, and the fact that many potential customers use social media, it is important to use the right platform for your social media advertisements. The mistake made by several marketers is that they follow trends and do not consult with social media advertising companies. Therefore, they invest in social media and advertising channels that are inappropriate for their niche and do not produce profitable results. We at DIGITOCRATE help you identify which of your industry's social media platforms are the best for generating revenues over and above the amount of money you poured into your social networking campaign. We advertise your brand in the following social media channels:
Our Digital Marketing Team schedules a kick-off meeting with your team to discuss your Facebook Ad campaigns and guide the development of your Facebook advertising strategy. Our team launches a Facebook ad campaign based on your specific targeting requirements once we've established your Facebook advertising needs and demands. Our Facebook ad management specialists also set up Facebook Pixel (analytics tool) on your website to allow you to track visitor activity after seeing your Facebook ads.
In order to launch an Instagram advertising campaign that strengthens your brand, we use Instagram Insights to track your content performance and profile activity. Our Social Media Marketing Team determines your ad objective (i.e., brand awareness, app installs, store traffic, etc.), selects your ad placement, determines your budget and schedule, and selects the Instagram ad format most appropriate to your aim.
Our Twitter advertising campaign managers will create your Twitter advertising account, determine your Twitter advertising objective (e.g., reach, website clicks, app re-engagements, etc.), and develop your ad group and bidding strategy.  To ensure a smooth Twitter ad campaign implementation, we will narrow down your audience targeting setting, pick your ad placement, and create concise, engaging copy.
We are dedicated to helping you establish your industry expertise and achieve your LinkedIn advertising goals. As a way to reach your ideal clients and move them along the conversion funnel, we narrow your targeting using industry-specific variables, such as company name, industry, or job function, write engaging ad copy, and include a strong call to action.
Our Pinterest advertising strategies are designed to maximize your Pinterest advertising cost by driving more traffic and sales to your website. In order to increase conversions, our social media advertising agency optimizes your ad images, uses rich pins and refines your ad schedule. Pinterest advertising complements the Amazon campaign.